The bulk bin was developed by Continental BulkBag Limited in order to facilitate the collection and storage of bulk bags and to decrease transportation costs of used bulk bags. Many of our customers had brought to our attention that their used bulk bags were taking up too much of their valuable warehouse space and requested a solution to this problem.
The overall design of the bulk bin allows the loops of emptied bulk bags to be slipped over the poles, while the bulk bag itself falls flat onto the skidded bottom of the container. This design focuses on easy and secure stacking of approximately 50-75 bulk bags. After the bulk bin is filled, the stack of bulk bags are tied to the pallet and then lifted out of the bulk bin (via forklift) as a unit.
A trained bulk bin representative is available to assist your company in the training on the proper use (loading and unloading) of this product.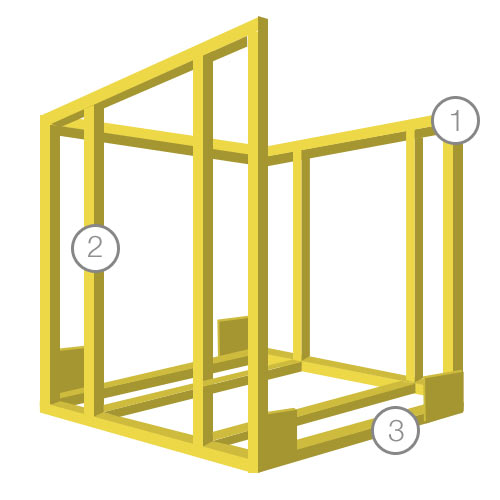 BulkBin Cost– $600 (transport extra).
BulkBin Capacity – Can hold 50-75 bulkbags that are tied to a pallet then removed.
BulkBin Dimentions – 51″ wide x 63″ tall. Designed for one pallet. Bring yellow for warehouse safety.